Client Service
Capitol Wealth Management was founded on principles of trust, integrity and exceptional personalized service. Our objective is to deliver sound financial advice in a friendly low-key manner. We are an independent fee-based investment firm focused on managing client needs, not product sales. At Capitol Wealth Management, our clients always come first.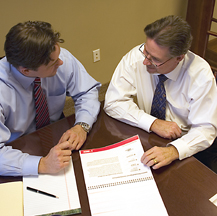 Client Service
Personal attention is at the heart of our service. As a service-intensive firm, we make every effort to understand each client's specific needs and tailor our investment management activities accordingly. Clients always have direct access to our
principals. We meet with clients at least twice a year, or more frequently if necessary, and respond promptly to inquiries.
Statements and Reports
Client portfolios are domiciled at major independent brokerage firms, which provide monthly statements as well as 24/7 online access. We supplement these statements with quarterly reports detailing client holdings and performance. Clients approaching or in retirement also receive a Financial Independence Report, a year-end accounting of progress made toward pursuit or continued tracking of financial goals and objectives.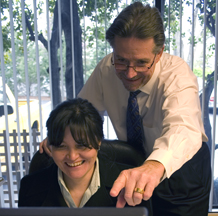 An Independent Firm
Capitol Wealth Management is an independent, privately-owned firm. Our investment decisions are based on our own research and not dictated by any brokerage firm or outside company. Since we are not beholden to a single firm, we are free to pursue a wide array of investments we feel would be beneficial to our clients. We also work with our own network of outside professionals, including bankers, lawyers and accountants – helping to assure clients that they will receive the same kind of objective advice that we provide.
A Fee-Based Advisor
Capitol Wealth Management is a fee-based financial planning firm and registered investment advisor. We are not paid commissions on investments selected for client portfolios, and we don't trade accounts to generate income. Advisory fees are based on assets under management, so we are clearly aligned with our clients' interests. Our compensation grows only as client portfolios increase in value.