Financial Planning
At Capitol Wealth Management, we take the time to get to know our clients, understand their financial situation, and assess their current and long-term financial needs. As CERTIFIED FINANCIAL PLANNERS™, we help our clients organize their finances and create comprehensive and realistic financial plans that guide them toward the pursuit of their financial goals and lifetime aspirations.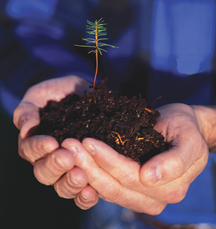 Financial Planning
Capitol Wealth Management's principals are experienced financial planners; our founder, Frank J. McGovern, has been a CERTIFIED FINANCIAL PLANNERTM Professional for more than two decades. We develop a personalized financial plan and investment portfolio to help each client accumulate capital within comfortable risk parameters.
Retirement Planning
Our firm is particularly well versed in retirement planning issues. We help clients build wealth on a tax-deferred basis before they retire, and after retirement, help them work towards increaseing income and preserving capital. As planners, we also know how to manage retirement plan distributions for optimal tax efficiency.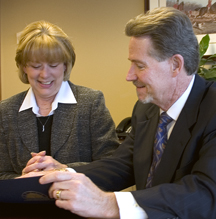 Insurance Planning
We help clients with insurance planning, and through partnerships with insurance agencies as independent as we are, help them find the right products at the right prices to fit their needs.
Business Planning
We assist businesses and professional practices on many financial and business planning matters, including cash management, credit and lending, debt and equity structures, business valuations, succession planning, buy-sell agreements, and employee benefit programs. We also help businesses establish and manage 401(k) and other retirement and profit-sharing plans.
Estate Planning
The aim of our estate planning service is twofold: to help ensure that clients' assets are positioned for distribution in accordance with their wishes, and to help their heirs receive the maximum possible financial benefits while minimizing tax consequences.
Gifts and Philanthropy
We also advise clients on gifts, trusts and endowments, the establishment of foundations and other philanthropic entities, and when appropriate, we will help administer these programs.